May 15-16, 2020 – Cancelled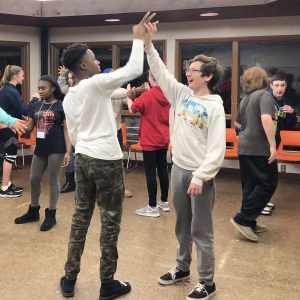 UPDATED:
May 5, 2020 –  It is with much disappointment that we have decided to cancel this Confirmation Retreat. We had hoped to proceed with some adjustments, but with restrictions only beginning to loosen by the 15th, we feel for everyone's safety, it's best to cancel.
If you are interested in rescheduling the retreat at a later date, we are open to that possibility. Reach out to Holmes@HolmesCamp.org.
Bring your whole Confirmation Class to Holmes for a chance to explore faith and enjoy fellowship with youth from other churches. Retreats will be held in Nunemaker, our youth retreat building with cabin-style rooms of bunk beds and shared bathrooms. Church groups will be split as evenly as possible to create the small groups for the retreat.
The retreat is designed for confirmation classes, their leaders, and adult mentors from their church. Together we will ask and affirm the big questions about how our own spiritual development is relevant as we navigate and explore our own journeys and how they intersect with family, community, service, church, and our choices. What does spiritual development even mean? What exactly are we confirming, anyway? Does having faith mean never doubting? What does it mean to be part of a faith community? What role and authority does the Bible play in all of this? Can I be a Christian and disagree with other Christians about these things?
We'll approach these questions from different angles and through various methods including theater, writing, discussion, and games. Weather permitting, we will get outside for fun, and to refresh ourselves in the creation of which we are a part.
Each church is expected to bring at least 1 adult for every 7 youth with thought to gender comfort both for confirmands and parents. We are open to all genders including gender non-binary and gender fluid. Please call if you have questions about this. Adult leaders will be expected to help facilitate small group discussions and activities, using topics and supplies provided. Adult leaders have found these retreats as great opportunities to get to know their youth better, and have gained as much faith development as their youth! We will ask adults to participate in the program and to supervise. If you have any questions or concerns about being able to fulfill this role, please don't hesitate to reach out to our Assistant Director, Sam Williams at Sam@holmescamp.org.
Schedule:
Check-in: Friday 6 pm at the building Nunemaker.
Dinner: Served at the Agape dining hall at 7:00 pm.
Check out: Saturday 5 pm.
We ask you to stay through to closing circle (note the change from previous years, we will be leaving before Saturday dinner, which is not included).

MAY WELCOME LETTER
MAY FULL SCHEDULE
This event was originally scheduled for April 3-4, 2020 but has been postponed to May 15-16 in response to the COVID-19 pandemic.
---
Registration
Registration for these retreats must go through your church!
Space is limited.
If your church is registering online, please contact your Confirmation leader for your group's "Group Hold ID number." You must use your church's Group Hold ID when registering for Confirmation Retreats! If you have created an account to register for previous retreats OR Summer Camp, please use the same log in – if you have forgotten it, please contact us and we can retrieve it. If you are a pastor or confirmation class leader, please email holmes@holmescamp.org or call 845-878-6383 to establish a Group Hold ID Number
Cost: $110, $130, or $150 per person
---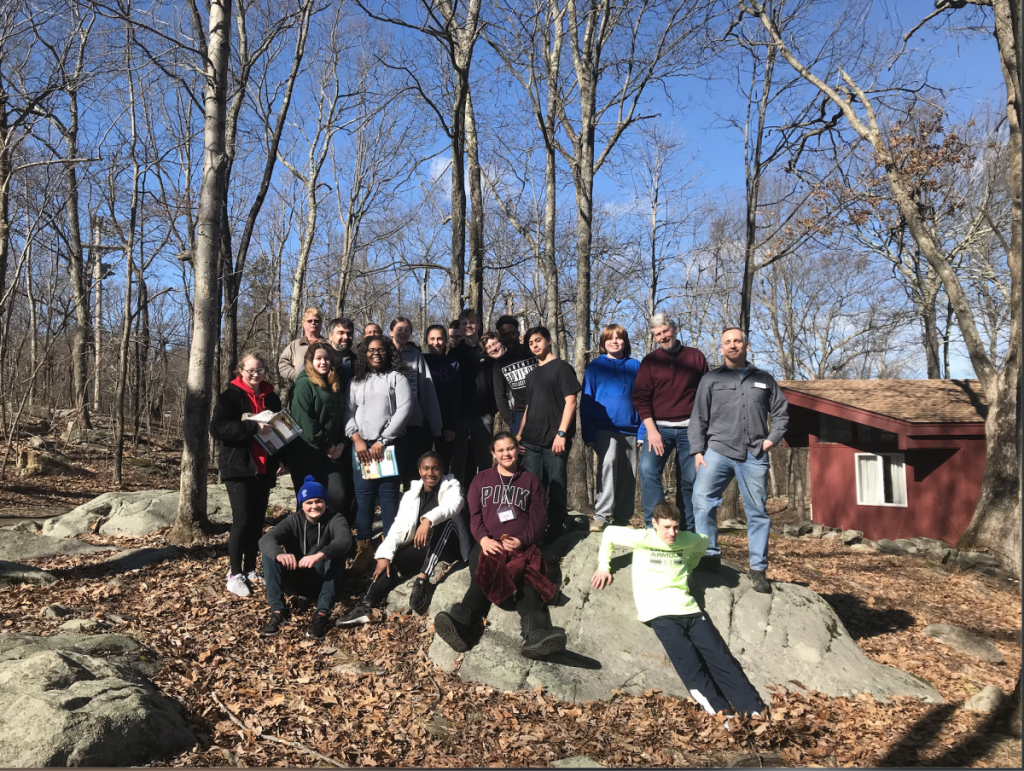 ---