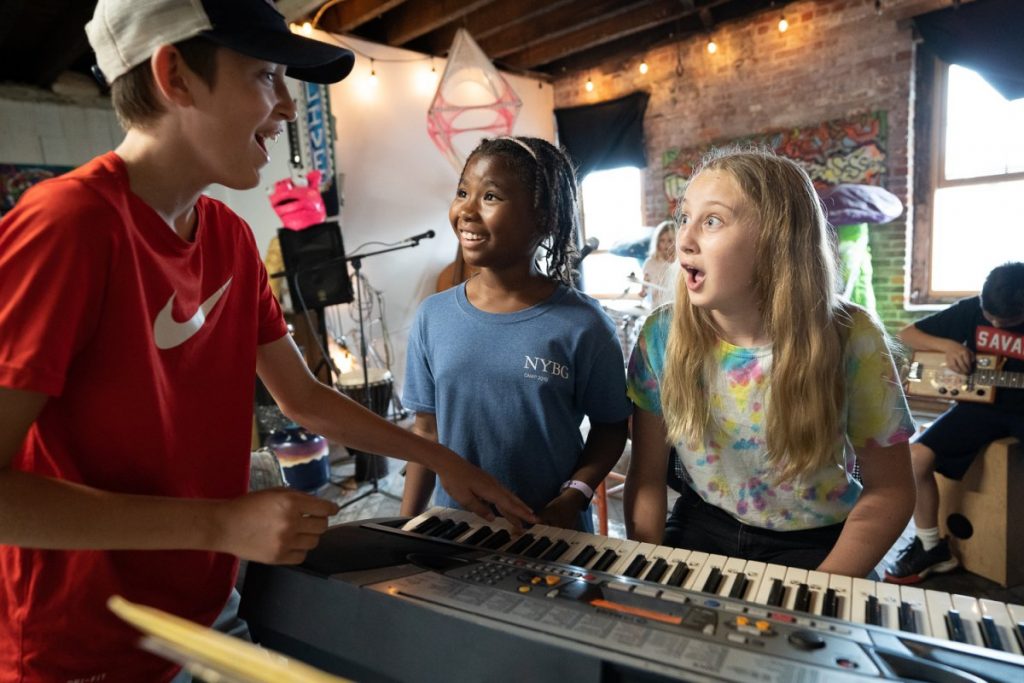 Thank you for your interest in summer camp at Holmes Camp & Retreat Center. After much prayerful thought, constructive debate, and conversations with stakeholders and peers, it has been decided that Holmes Camp & Retreat Center will not host our own Summer Camp in 2023. We will be using this intentional break to dialogue with stakeholders and to think deeply and critically about what the future of summer camp at Holmes will look like.
This has been a difficult decision to make; summer camp has been part of our ministry and a central part of our identity for over 75 years. However, as we have reopened, rebuilt, and reevaluated following the COVID-19 pandemic—including an attempt to relaunch summer camp programs in 2022—it has become clear that summer camp in its current form was not delivering on the experience and program we want for our campers, and has not been a financially sustainable part of ministry.
This does not mean Holmes Camp & Retreat Center is going away. Rather this decision will allow us to redouble our efforts in areas of our ministry that are vibrant and growing.
We will continue to welcome churches and other nonprofits with comfortable and affordable lodging and meeting spaces for their own events and retreats. To this end we have made significant investments in retreat facilities including the opening of the new Vinik Hilltop and ongoing repairs and renovations at existing facilities.
Holmes is meeting the changing demographics of the church by offering more original programming for adults than ever before.
We are introducing new ways for Holmes to support churches in their own programming, whether at Holmes or in their own communities, while continuing to offer confirmation retreats, professional development for pastors, and more.
This summer will be the inaugural Teen LEAD Trip (Leadership Expedition And Development) at Holmes Camp. This weeklong experience will give a small group of high-school aged youth both theoretical and hands-on leadership training through a week spent building skills and backpacking world-famous trails and destinations.
Holmes Camp & Retreat Center hosts the residential summer camp programs of several organizations who are not blessed with the types of facilities and amount of space that we have been.
And we still believe in the life-changing power summer camp. We do not want the absence of our own camp program to prevent anyone from being able to attend camp. To this end, Holmes Camp & Retreat Center will still be offering need-based financial assistance to help young people to attend select summer camps:
Johnsonburg Camp & Retreat Center: A faith-based summer camp located in New Jersey about 90 minutes west of Manhattan, Johnsburg has been serving youth and churches for over 60 years. Holmes & Johnsonburg are both affiliated with the Presbyterian Church (USA), and share much of our history and core values.
SuperKidz Kamp: A 7-day residential camp experience focused on building confidence and leadership in young people. A long-time partners of Holmes, SuperKidz holds their residential camp program at Holmes Camp & Retreat Center.
The Wayfinder Experience: A week-long camp experience using cooperative story-telling and live action roleplaying games to foster social interaction and build teamwork, problem-solving, and leadership skills. We have partnered with Wayfinder for over 20 years to host their residential summer-camp here at Holmes Camp & Retreat Center.
Need-based financial assistance is available to youth and teens who regularly attend or are members of a PC(USA) church in the presbyteries of Hudson River, Long Island, or New York City. Here for Campership information or contact us at Holmes@holmescamp.org for more information.
Again, thank you for your interest in summer camp here at Holmes, and we apologize that we cannot accommodate campers in our own summer camp this year.
Thank you for your understanding and support as we reinvigorate and reimagine Holmes Camp & Retreat Center and build towards a vibrant, sustainable future.