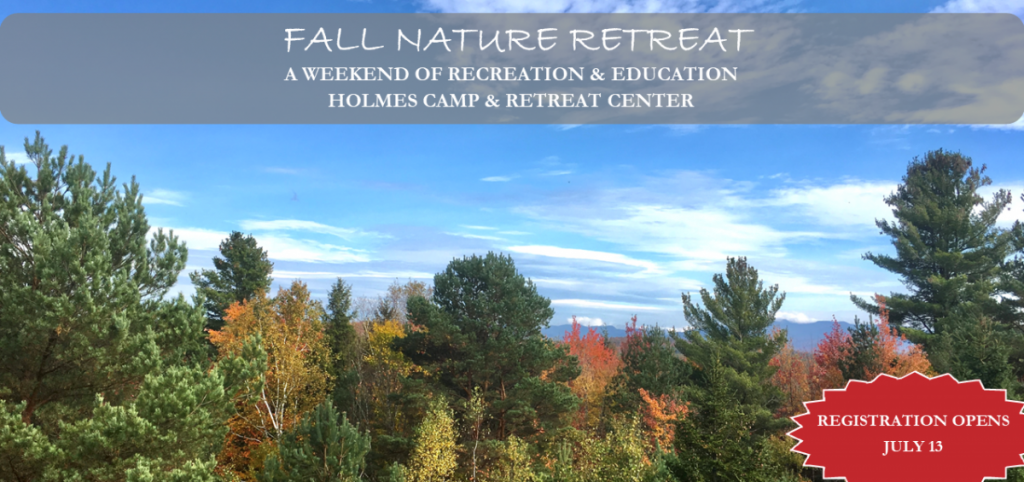 Fall Nature Retreat
September 23 – 25, 2022
This nature and outdoors themed retreat offers chances for both budding and experienced naturalists to spend time in nature, expand their knowledge, and enjoy a like minded community. Led by experienced naturalists and outdoor professionals the weekend includes bird walks and guided hikes, learning sessions, a chance to try new outdoor activities, and a field trip to another local nature hotspot.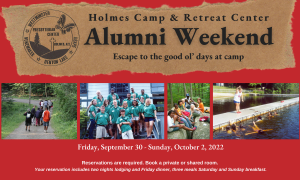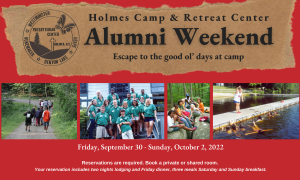 Alumni Weekend
September 30 – October 2, 2022
Return to the good ol' days at camp with the new Alumni Weekend and join past campers, staff, retreaters, and volunteers to enjoy the community and comradery that defines Holmes Camp.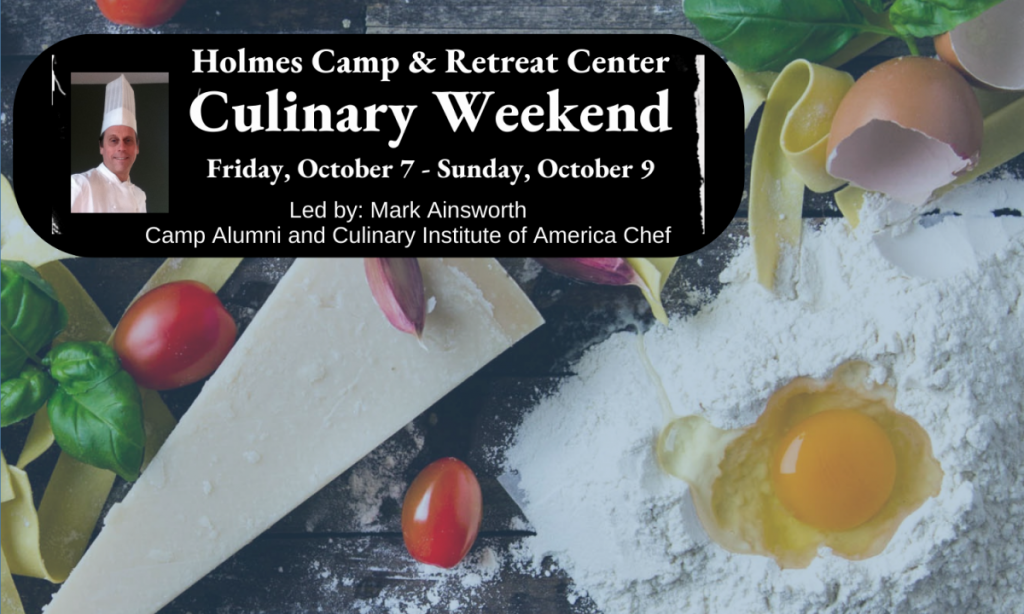 October 7 – 9, 2022
Sharpen your knives and get ready for a weekend of food, fun and fellowship. Camp Alumni and Culinary Institute of America Chef, Mark Ainsworth will lead a weekend of cooking experiences that will delight your taste buds!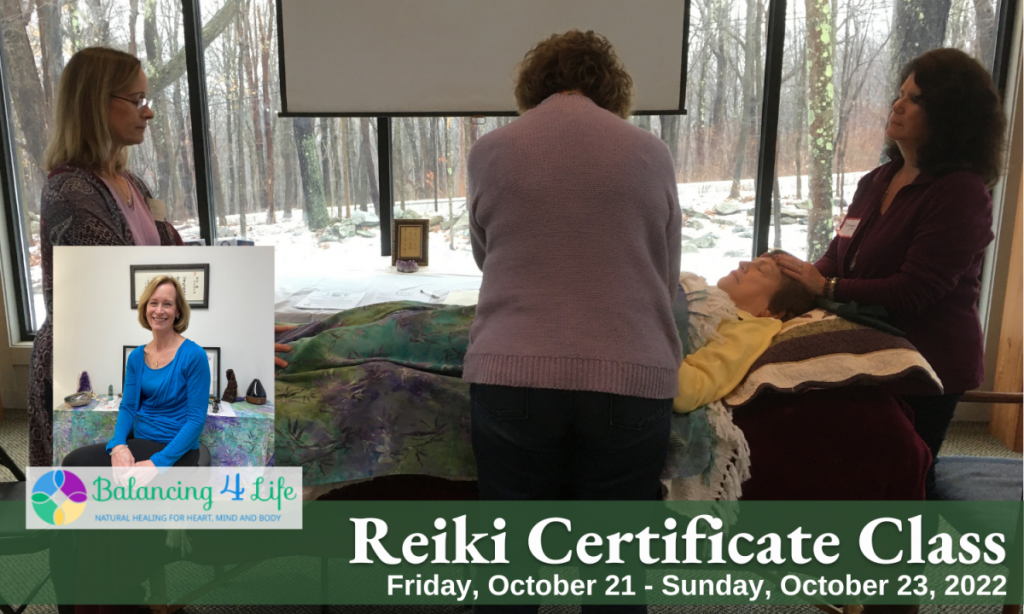 October 21 – 23, 2022
Holmes is the perfect setting to learn this original Japanese healing art for health and well-being. This beginner certification seminar will enable you to improve your health and well-being. Reiki is a natural, drug-free solution for physical, mental and emotional healing. The Jikiden Reiki Shoden curriculum is taught worldwide. Registration Coming Soon!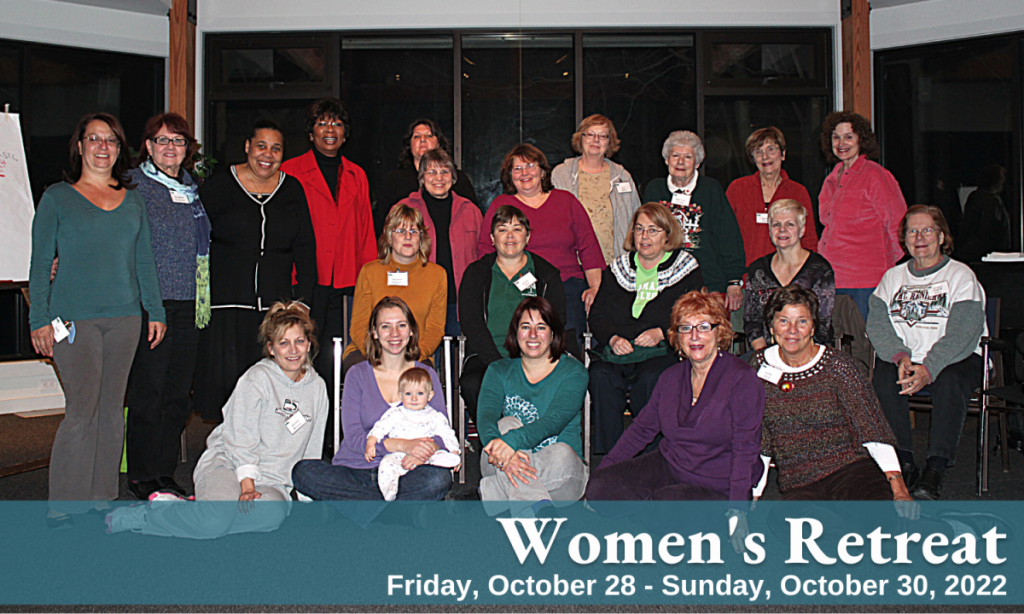 October 28 – 30, 2022
Join us for a guided weekend rest, reconnection, and restoration. This weekend explores our connections to ourselves and the world around us and is led by Rev. Carol Howard Merritt, the pastor of Bedford Presbyterian Church.

2022 Fall Programs Brochure

Printable – 2022 Fall Retreat Weekend Flyer