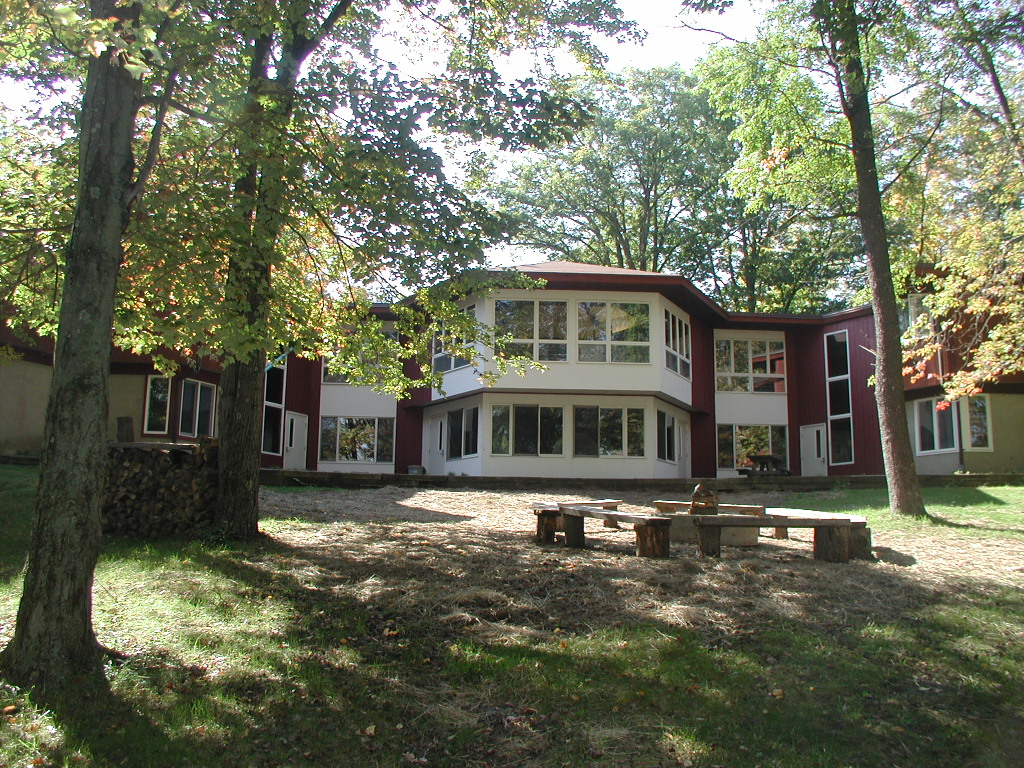 Total beds: 72 (12 bunk rooms)
Meeting rooms: 4
Undisturbed trees, rock walls and boulders provide a setting for this treetop level youth or adult facility designed like a ski-lodge, with special provisions for persons with disabilities. Commercial kitchen, large meeting/dining room, two lounges with fireplaces, and eight dormitory-style rooms on one floor. Additional meeting rooms and six additional bedrooms on ground floor. Nunemaker has an outdoor gathering space and a campfire circle. Just a short walk away is an outdoor basketball court.
For additional information and to inquire about available dates and current rates, please call the Center office at (845) 878-6383 or e-mail us at holmes@holmescamp.org.