Our non-winterized facilities are generally available from May through October. During the summer camp season from early July through mid August, however, available dates may be somewhat more limited due to programmed site usage.
For additional information and to inquire about available dates and current rates, please call the Holmes office at (845) 878-6383 or e-mail us at holmes@holmescamp.org.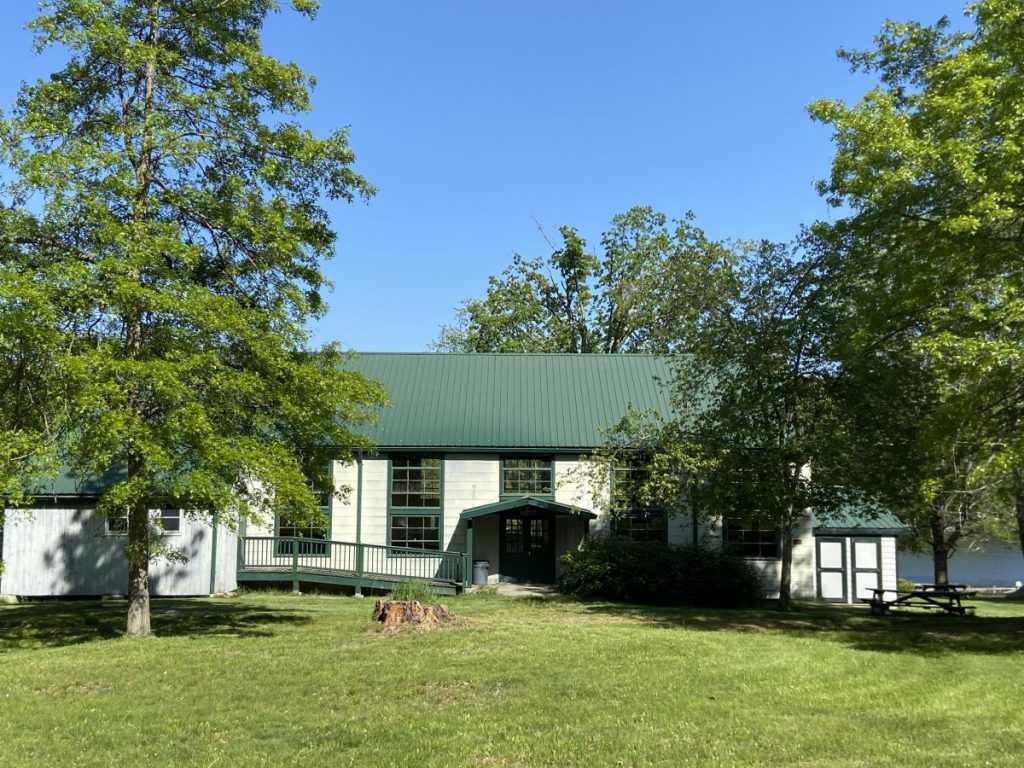 Westminster Lodge
Situated on Westminster Lake, this building is suitable as a meeting space for larger groups of 200 or less and is wheelchair accessible. It has a stage, large stone fireplace, deck overlooking the lake and four brand new bathrooms. Call the office to schedule use of this building.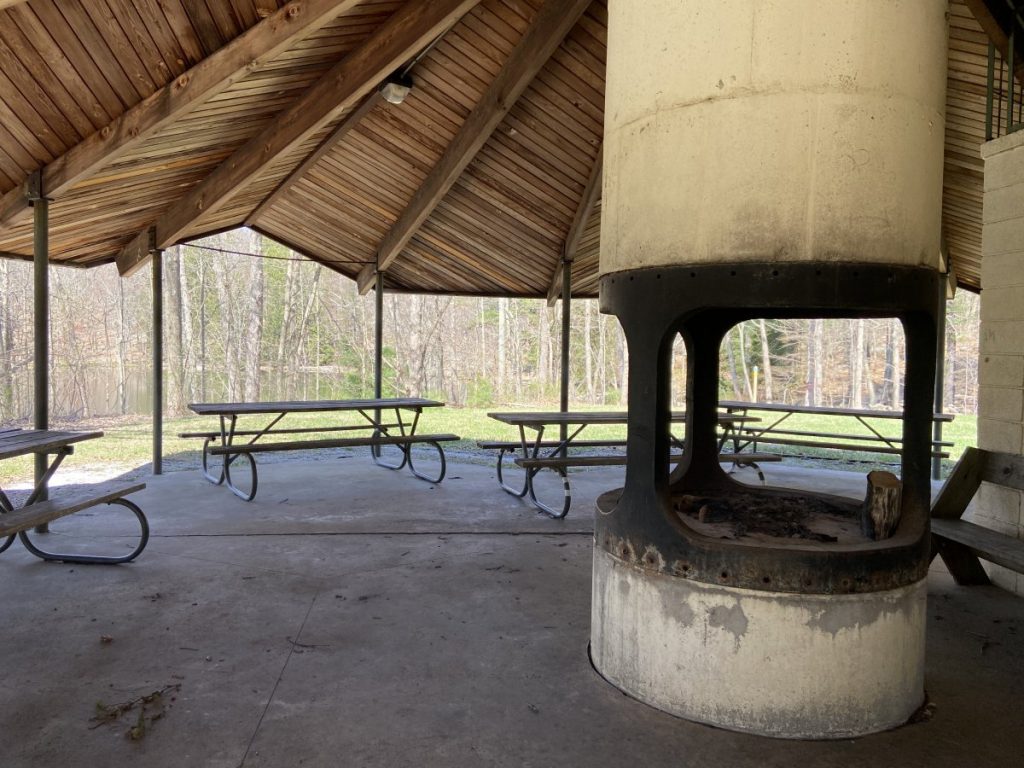 Robinson Pavilion
This area on Denton Lake is for tent, trailer, and day use. The lakefront pavilion includes restrooms, showers, picnic tables and charcoal grills.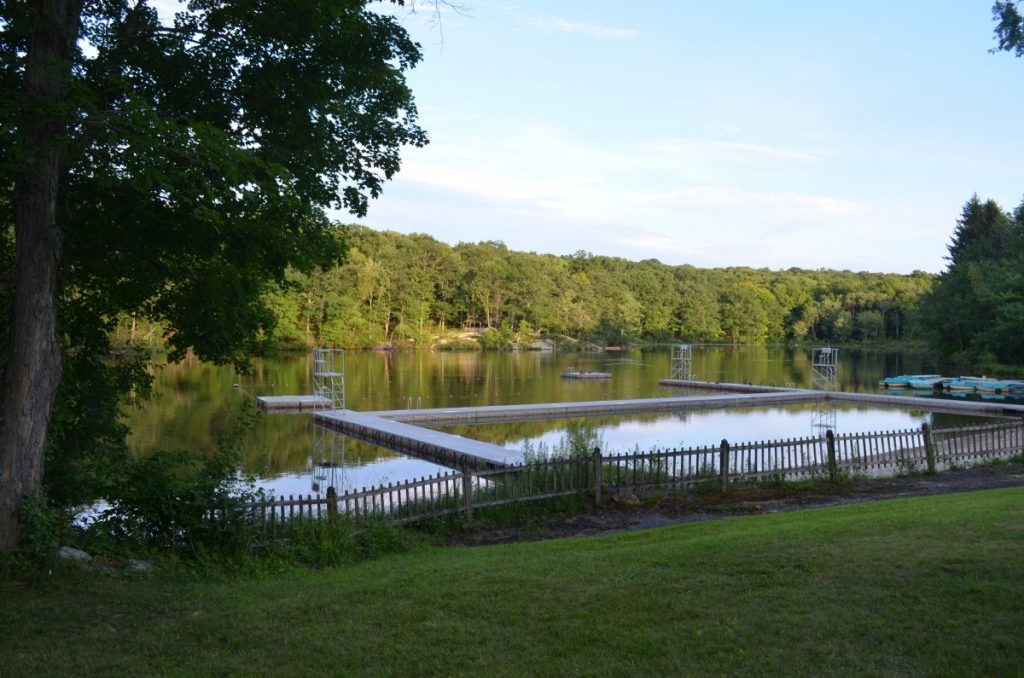 Waterfront at Westminster Lake
Westminster Lake and picnic area is available by reservation. These sites include picnic tables, charcoal grills, rest rooms, and lifeguards (prior notice and fee) for boating and/or swimming.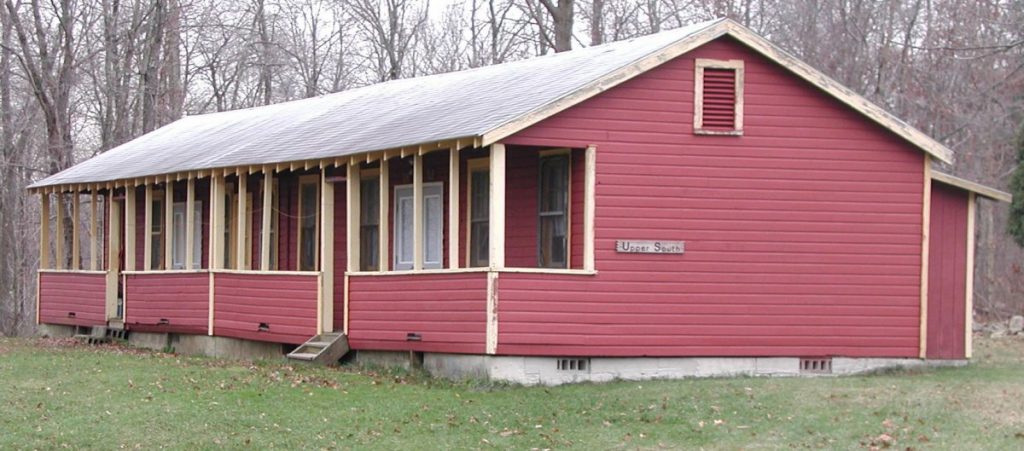 South Unit and Don's Diner
South Unit and Don's Diner are reserved for registered Camp Programs rentals only. If your Camp is interested in reserving this area, please contact Kyle@holmescamp.org. Rental and reservation are contingent on rental group's ability to provide documentation of permit to operate a children's camp and food service manager certification.
South Unit has seasonal cabins – open May thru October. They are rented together and hold 32 people. Each unit has four bedrooms, each bedroom has 8 beds and a bathroom/shower per room.
Don's Diner, open May thru October, is a dining hall with a full kitchen for food preparation. Please ask for specific details.