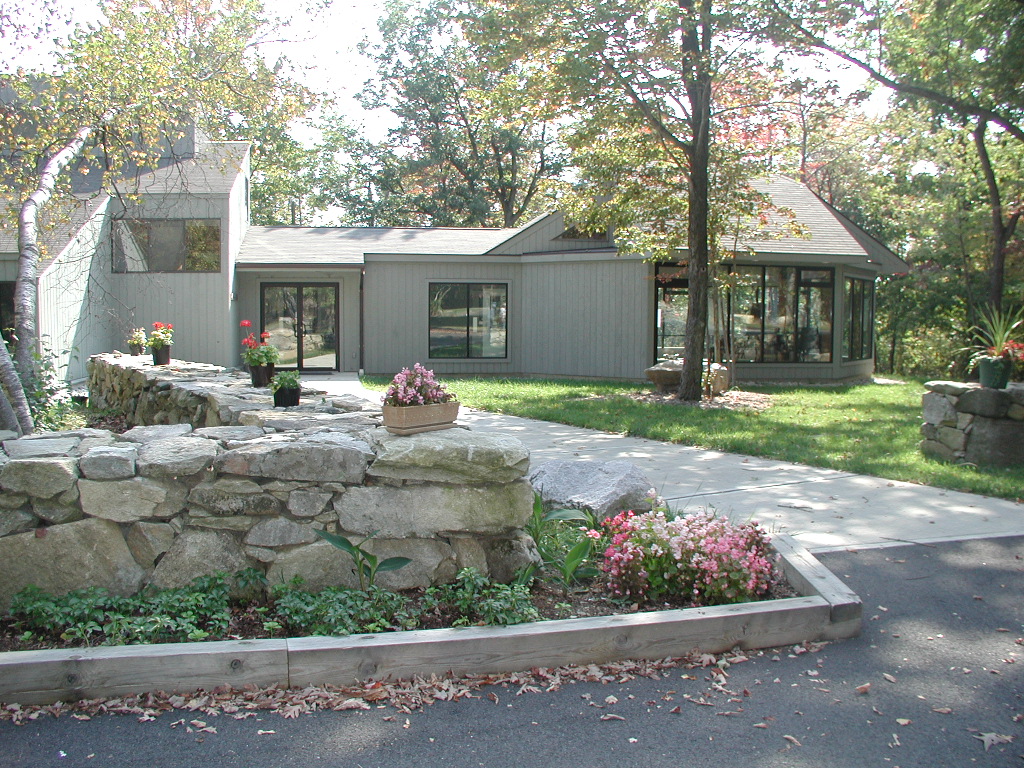 Total Bedrooms: 10
Meeting rooms: 3 + entry lounge
The Agape Conference Center includes 10 motel-style bedrooms, each with individual bathrooms and air conditioning. There is a double bed and single bed in each room as well as roll-away cot for a third or fourth person. The dining room off our main kitchen seats 100 for meals, 150 for assemblies. Projector, sound system, and piano available upon request. Upstairs meeting room for small groups includes couches and a conference table. Entry lounge seats 15 for registration and small gatherings. The main focal point of Agape is Charlotte's Room, with its unusual shaped walls of glass and unique ceiling lighting. It is a fully-equipped meeting room for 30 to 50 people. (An upright piano is available upon request.) There is a guest kitchenette and a small porch and campfire circle. Full linen and meal service.
For additional information and to inquire about available dates and current rates, please call the Center office at (845) 878-6383 or e-mail us at holmes@holmescamp.org.