Your #GivingTuesday contributions will help us repair and preserve our greenhouses, hoop houses, animal enclosures and other structures at Holmes Presbyterian Camp and Conference Center's organic farm, Yarrow Hollow Farm.

During the summer, campers spend time at Yarrow Hollow learning about organic, sustainable farming as they help weed and harvest produce or care for our pigs and chickens. They discuss the impact we have on the world around us and how we can choose to improve that impact by seemingly small decisions.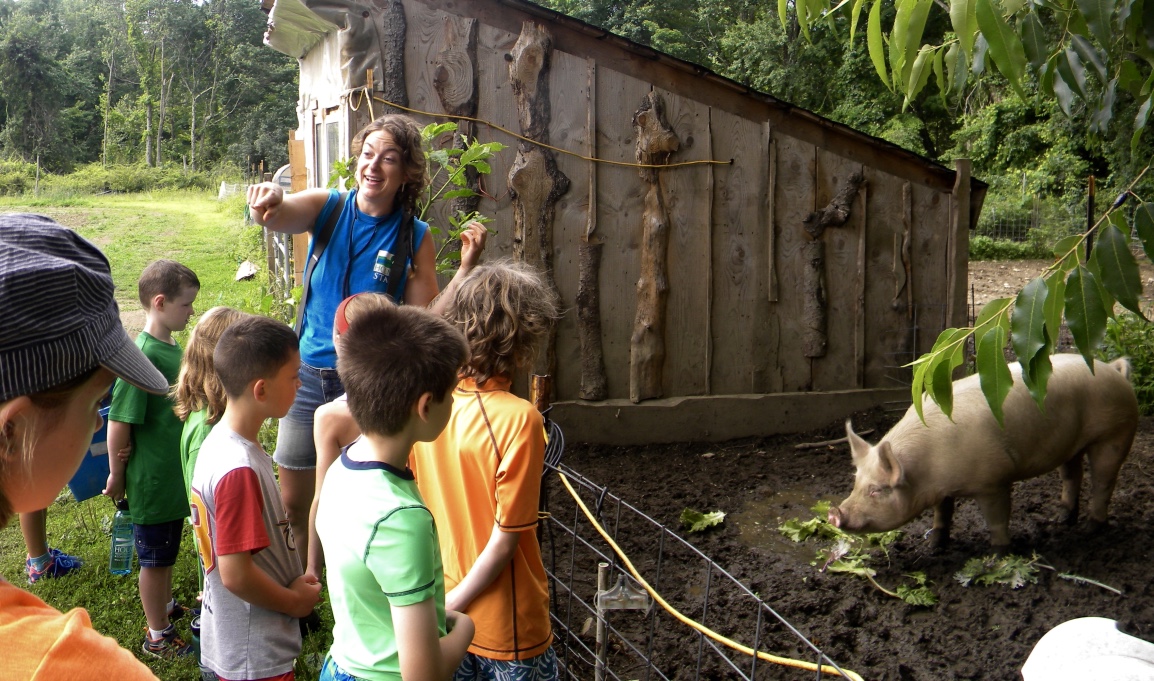 Throughout the rest of the year Yarrow Hollow welcomes retreat participants, guest groups, families and school groups to have similar experiences. Our farmers and educators, Sarah and Roberto, work hard to provide a safe environment where all ages can experience God's creation in a different way while also learning how we can be better stewards of God's creation.
Just as any project at Yarrow Hollow, big things can be accomplished with many hands – no matter the size! Your contributions, large or small, will join forces to make a large difference in the place and programs of Yarrow Hollow Farm!