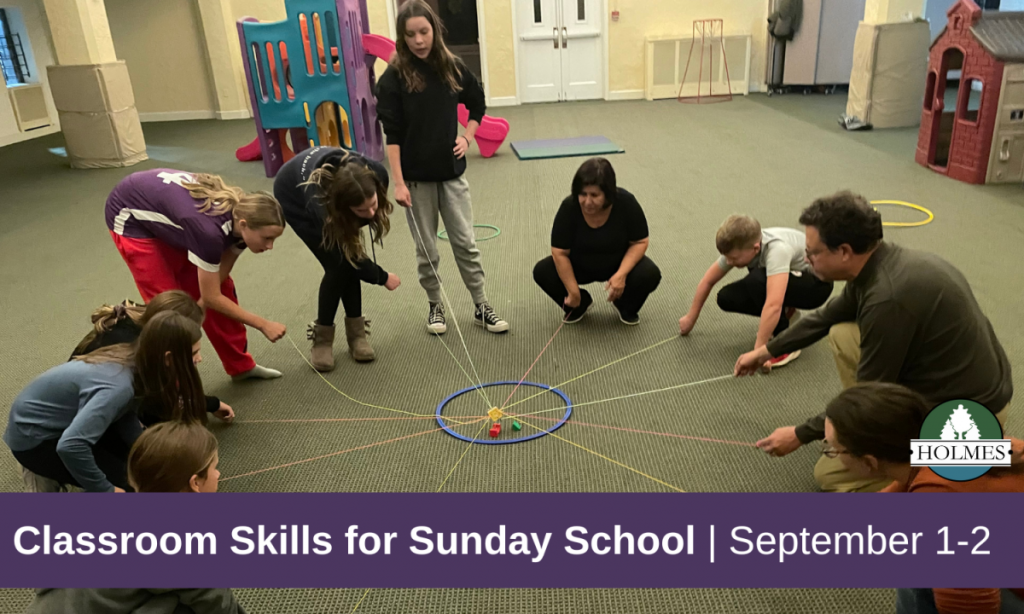 REGISTER HERE (If you church plans to cover the cost, you'll need your churches registration code.)
PRINTABLE PROGRAM/SCHEDULE INFORMATION

Sunday School Teachers Workshop & Retreat
Are you teaching Sunday School next fall? You're invited to a 24 hour retreat and workshop at Holmes intended to build your skills and confidence in the classroom. Led by education and youth development professionals this program will give you new tools for planning and presenting lessons, managing a class, and working with children of all ages, regardless of the curriculum your church uses.
This event is open to all ages, however for teachers under 18 who attend we also ask that an adult leader from their congregation to attend as well.
Cost: $149 includes program, lodging in our new Vinik Hilltop and three meals.

Space is limited.
Church Information
If your church wishes to pay the registration free for participants, contact holmes@holmescamp.org or call 845-878-6383 ext 1. Holmes will provide you with your churches exclusive registration code. Participants will need this code when registering (see link above.) Participants who will pay on their own, do not need a code.
Questions? Need more information? Contact Holmes@Holmescamp.org or 845.878.6383 Ext 1.