Are you ready for a life changing experience?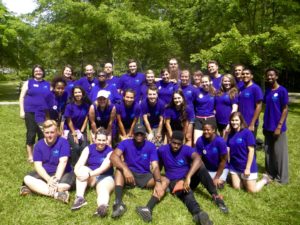 Holmes is looking for some great young adults to be camp counselors, waterfront staff, program specialists and food service staff.
You will be a positive influence on a community of campers, learn about children growing up and discover hidden talents in yourself.
Holmes provides  a week of training with an optional week of specialized training (lifeguarding, team building, archery) to prepare you for a summer
click this link to see positions and begin the application process.
We look forward to speaking with you about being part of our excellent staff for 2017.  Don't tarry, positions are beginning to fill.
Call or email Natasha Taylor to discuss options further.  Call -845-878-6383 x210 or
email ntaylor@holmescamp.org.
Holmes Presbyterian Camp and Conference Center affords equal employment opportunity to all qualified employees and applicants for employment without regard to race, color, gender, sexual orientation, gender identity and expression, national origin, citizenship, marital status, age, handicap or disability, or any other category protected by law.  This policy covers all employment decisions such as those relating to recruitment, hiring, training, promotions, employee compensation and terminations.