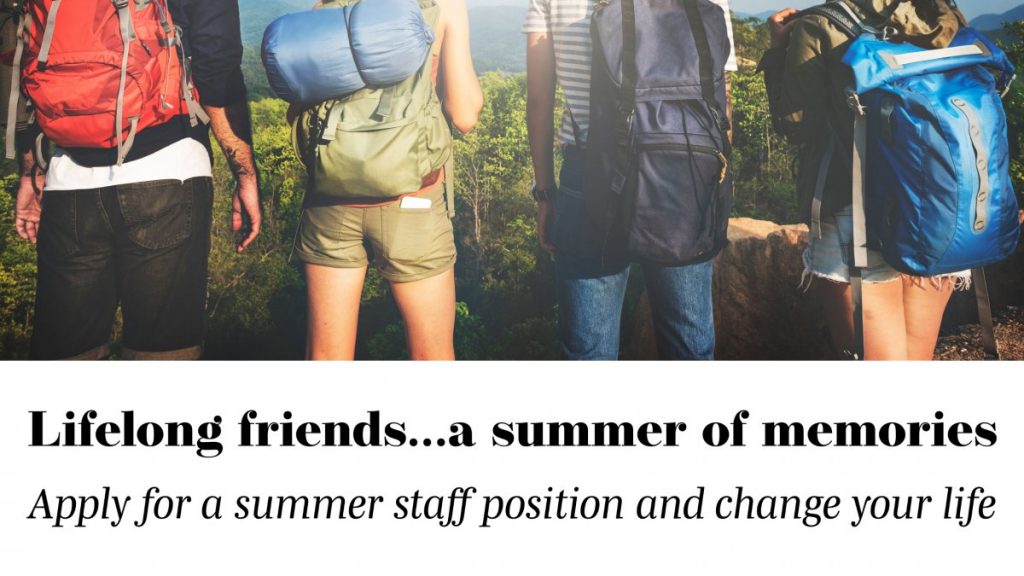 Our Summer Staff
Excellent Staff
We hand pick our summer staff of about 10-15 young (and young at heart) adults who are chosen for their ability to share a strong character, maturity, creativity and ability to work with children. Staff spend over a week in training before campers arrive learning what you expect of a Holmes camp experience, how to engage campers quickly into camp groups, American Red Cross First Aid and CPR, and more. Many also learn specialty skills (lifeguarding, ropes course training, and archery instruction). Our dedicated staff come from throughout the United States and around the world to share of themselves as we live faith together at Holmes.
Summer Staff Positions
We are looking for young adults (and the young at heart) who are interested in working with teens this August. Pay starts at $350.00 per week; housing and meals are provided.
We are looking for young adults and adults who:
Take their spiritual journey seriously and are open to others' experiences
Are interested in working with children
Work well with children
Are interested in a summer of mission work
Are interested in developing Christian leadership skills
Are at least 18 years old
If you have any questions about working at Holmes as part of the summer staff, or if you would like to apply please contact us by email at jobs@holmescamp.org