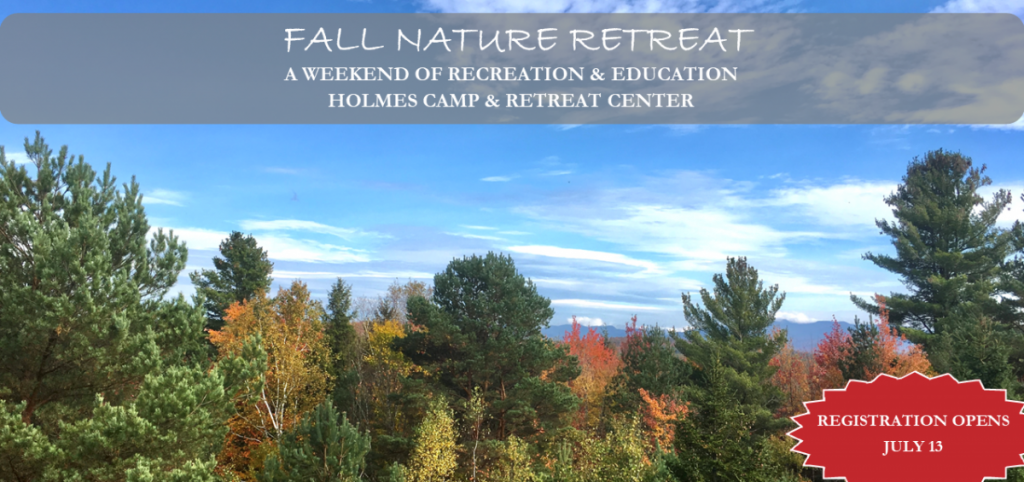 Save the date and join us for our Fall Nature Retreat on September 23-25.
See Fall Nature Retreat – Sample Schedule
This nature and outdoors themed retreat offers chances for both budding and experienced naturalists to spend time in nature, expand their knowledge, and enjoy a like minded community. Led by experienced naturalists and outdoor professionals the weekend includes bird walks and guided hikes, learning sessions, a chance to try new outdoor activities, and a field trip to another local nature hotspot. 

The weekend begins with a delicious, locally sourced dinner and concludes with the opportunity for an ecumenical worship service and lunch on Sunday. 

Starting at $499 for an individual, or $749 for a couple, your registration includes programming, meals, and lodging.