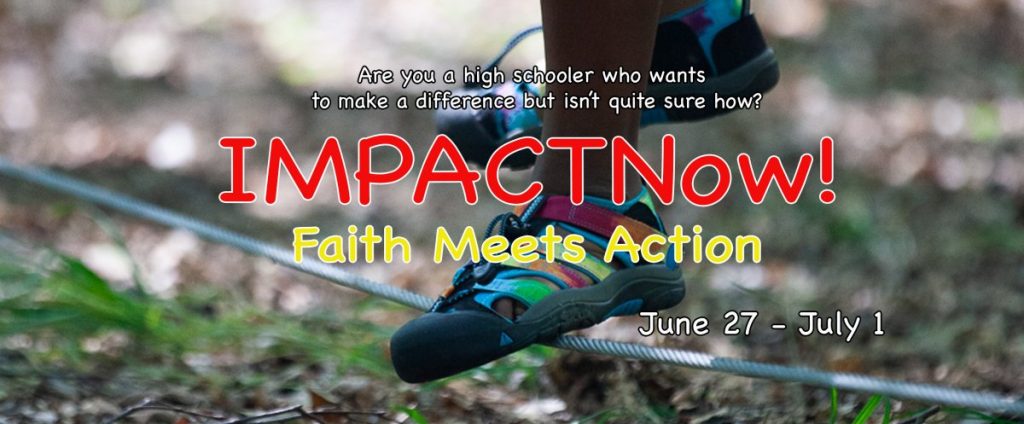 Are you a high schooler who wants to make a difference but isn't quite sure how to?
Let's make a difference! What matters to you? What impact do you want to have on the issues of our time? How does faith inform us about where to put our energy and our efforts? When we look around at what's going on in the world, and in our own communities, the issues can seem overwhelming and easy to just ignore. Can faith help us to sort through it all and move us to make things better? Is faith as much about doing things as it is about believing things? In these five days we look to one another to help determine how we can make real change in the world. We may even discover that our faith calls us to do just that! We're all on an ongoing journey of self-discovery, let's help each other find our gifts, and our passions, as our faith strengthens our resolve to do so. And we're gonna have a lot of fun doing so.
While some people will come as part of their youth group, you can come as an individual if you are of High School age (or graduating in 2020).
Click Here to Find Out "Why Three Prices?"